How to Help Us
Only 4.5% of the operating costs come from municipal grants. The remaining 95.5% comes from charitable donations, endowments, adoptions and fundraising events.
Put Stock in Something That Matters
Did you know that when you donate stock, you avoid the tax on the gain while deducting 100% of the value of the contribution? When you give stock, you may earn 2-3x the tax savings vs. donating cash. It's a win-win for you and us. And now it's fast, safe and easy to do.
Humane Society & Shelter Southcoast has partnered with DonateStock.com to enable our supporters to make stock donations in 10 minutes or less. Our DonateStock page enables you to donate stock from your brokerage directly to our account through a secure portal, making the gifting process fast, safe and easy.
So remember, charitable giving doesn't always mean cash. By giving stock, your support will have even greater impact—without denting your pocketbook. Give smart and save more by putting stock in something that matters.
Visit our DonateStock page at https://donatestock.com/humane-society-shelter-southcoast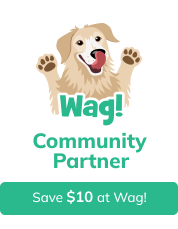 Financial Donations
We invite you to donate to our Shelter with a one time financial contribution or donate to us on a monthly basis. Our costs are ongoing and if you do help us out, it is tax deductible because we are a registered 501(c)3 Shelter. Adoption fees help cover the medical care of the animal while he or she waits for a new home, which includes spay/neuter, relevant vaccinations, microchips, food, transportation costs and testing. These fees also provide care for the other animals in the shelter or rescue group who may have medical bills that are much higher than any possible adoption fee. These donations help to maintain our building's maintenance costs, pay for pet food and medications, allow our Shelter to continue its efforts to rescue and re-home pets and support our organization as a vital component to our SouthCoast region.
Donate Food to our Animals
There are a number of ways you can donate to our Shelter.
Drop off supplies
A large amount of supplies are necessary to properly care for all the animals at our facility. If you are able to donate any of the items from our ongoing list, we appreciate all items. You can drop them off at 31 Ventura Drive in Dartmouth MA whenever it is convenient for you,  just leave them at the front door or come during business hours and meet our animals too (Monday – Saturday 12:30-5)
We always need:
KMR Kitten Formula
Dry/Wet kitten food (Science Diet or Purina
Kitten Chow preferred)
Kitten bottles
Heavy duty spray bottles
Sponges
Mop heads/Mop buckets
Buckets
Lysol wipes
Pate cat canned
food/Dry food
Tissues
Paper towels
Windex or Spray Way

Office supplies (especially all colored highlighters & markers, staplers, dry erase markers, pens, etc.)

Pet safe rock salt

Lubricant

Thermometers

Kong Fillers: (e.g., Peanut butter, low sodium chicken broth, low sodium beef broth, Cream cheese, low fat cottage cheese, etc.)

Fabuloso

Medical Gloves

Dog food, Wet/Dry
Brooms/Dust Pans (push brooms also)

Febreze or Air fresheners

Mop buckets

Martingale collars of all sizes

Rubbing Alcohol

Small animal food (rabbit, ferret, guinea pig, bird, etc.)

Small animal supplies

Washable cat and dog toys or indestructible

Small paper plates

Gift Cards: Petco, Walmart, Amazon, etc.

Laundry detergent

Litter Pans/Boxes (metal preferred)
Planned Giving/Bequests
By naming the Humane Society in your will, you are demonstrating your lasting commitment to the animals in your community, who are injured, abused or homeless. Be sure that your love for animals lives on forever! Talk to your lawyer about any of these options.
Wills
Leave a legacy by providing a portion of your estate to the Humane Society Society & Shelter- SouthCoast in your Will or living trust, and you will make an impact on the lives of homeless animals in this area. Bequests can provide both estate tax and income tax benefits to a donor's estate. The law permits several different types of bequests, and a donor can choose one that best fits the donor's plan.
General Bequest leaves  a specified dollar amount
Special Bequest leaves a specific piece of property
Residual Bequest leaves all or a portion of an estate or trust fund to after expenses are paid
Annuities and Trusts
Charitable gift annuities provide a fixed sum of money that will be given. A trust allows the trustee to hold assets on behalf of a beneficiary or beneficiaries. Charitable gift annuities and charitable remainder trusts can provide major gifts to the Humane Society Society & Shelter- SouthCoast , while at the same time returning income to you.
Life Insurance and Retirement Plans
Life insurance can be donated by transferring the policy to  the Humane Society Society & Shelter- SouthCoast  to be the owner and beneficiary. Our Shelter Fed is a registered 501 (c) (3) non-profit organization in good standing – Tax ID 04 2103712 Our animal welfare and community service programs are supported by contributions, grants and bequests for program continuation and operational expansion.
Preparing for Your Pet's Future Without You
In the event something unexpectedly happens to you, the pet parent, it is important to determine who would be the caregiver of your pets. We encourage you to prepare for the unexpected; thus we have compiled a few ways to make sure the health and safety of your pet continues.
During any type of home emergency, emergency-response personnel should be conscious of any pets in the household. Post some type of "in case of emergency" notice on doors or windows indicating how many/what type of pets need to tended to.
Establish two responsible friends or relatives who agree to be designated caregiver for your pets if you are not able to. It would be important to discuss with a designated caregiver feeding and care instructions (e.g. certain food that should be given, scheduled naps or routinely snack time) and veterinarian information.
Animals that do not have designated care givers are typically brought to an animal shelter. Most animal shelters generally do not have the space or funds to care for the pet(s) forever.
Seek help from professionals who guide in preparing legal documents that can protect your interests and those of your pet(s). It is important to understand that formal documents, such as a will or trust, may take some time, so we strongly emphasize the importance of making specific arrangements as soon as possible.
Buy a Brick
For a $100 donation, we will include your sponsor brick or memorial in our Meditation Garden. Stop by to find out more and see for yourself.